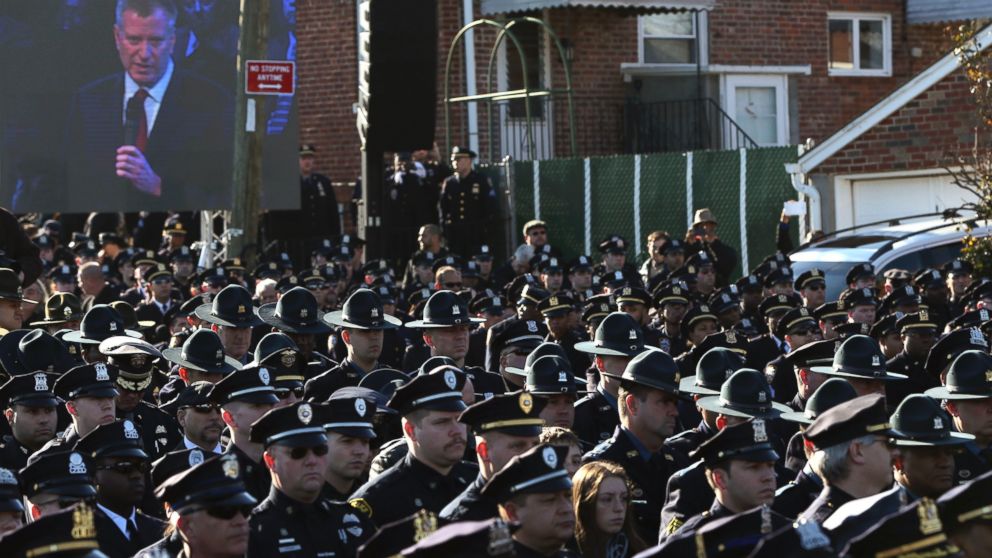 Hundreds of police officers turned their backs on a screen showing New York City Mayor Bill de Blasio as he spoke at the funeral of one of two officers killed last week in what has been called an "assassination."
The funeral at the Christ Tabernacle Church, in the Glendale neighborhood of Queens, was broadcast to thousands of police who gathered outside.
End quote.
While I understand the sentiment, it's still not right. God demands we respect our leaders because He has given us the government to rule over us (Rom. 13). I'm not sure this is much different than the rebellious anti-cop folks' protests except that it's obviously very peaceful.
Btw, this is what many pseudo-Christians do to the Lord --rejecting His lordship and being disrespectful of Him and His authority.