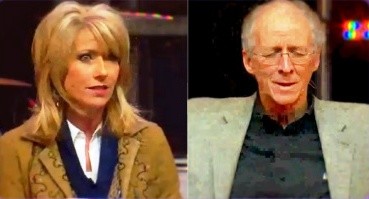 Fake healings and false tongues are bad enough,
but when someone claims to have private revelation from God, the sufficiency and singularity of Scripture is instantly clouded, and the authority of Scripture is undermined. It is a terribly dangerous breach of a fundamental principle of evangelical Protestant and biblical conviction.
The Bible is authoritative revelation. It sets forth truth in words and propositions. The authors of Scripture wrote down those words exactly as
God ordained—"not . . . words taught by human wisdom, but in those taught by the Spirit" (1 Corinthians 2:13). That's why a prophet was judged by the accuracy of what he said. If he said, "Thus said the Lord," and the Lord didn't really say that, he was to be stoned.
When someone claims to have received an "impression" from God—a non-verbal revelation—the door is opened wide for all kinds of confusion. Personal impressions are inherently enigmatic, vague, and frankly dubious. Non-verbal sensations cannot articulate truth. But charismatics are taught to accept their impressions and hope that somehow this legitimate revelation of God doesn't get messed up when we try to verbalize it. Frequently, when they verbalize or act on what they believe God has told them, it is absurd—sometimes even reckless in the extreme. But a strong impression is never to be doubted on those grounds, they insist, because God moves in mysterious ways. That is why charismatics are so prone to embrace rather than question all kinds of strange and innately irrational phenomena like drunken behavior and uncontrollable laughter.
When you believe God is trying to communicate through some non-verbal, intellectually vacant means, all meaning inevitably gets lost in translation. This is not how God reveals truth. Seeking messages from God in one's own feelings and imagination is a practice rooted in pagan superstition, and it wreaks havoc in the lives of anyone who thinks that impression in his mind or feeling in his gut is a message from God. Scripture says, "He who trusts in his own heart is a fool" (Proverbs 28:26).
True believers in Jesus Christ must return to the basic truths of the sufficiency, authority, verbal inspiration, and inerrancy of God's Word. Every word that proceeds from the mouth of God is true. That is the principle of biblical inerrancy.
~John MacArthur
Photos, left to right: Beth Moore, John Piper, Matt Chandler, John Piper, and Mark Driscoll. All of them hold to extra-biblical revelations, dreams, visions, even when they "claim" "Sola Scriptura"!