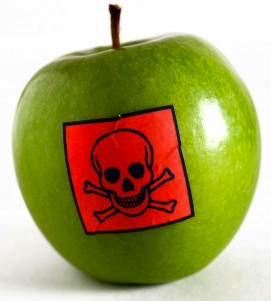 There is some danger of falling into a soft and effeminate Christianity, under the plea of a lofty and ethereal theology. Christianity was born for endurance…It walks with firm step and erect frame.
It is kindly, but firm; it is gentle, but honest; it is calm, but not facile; obliging, but not imbecile; decided, but not churlish.
It does not fear to speak the stern word of condemnation against error, nor to raise its voice against s

urrounding evils, under the pretext that it is not of this world.
It does not shrink from giving honest reproof lest it come under the charge of displaying an unchristian spirit.
It calls sin "sin," on whomsoever it is found and would rather risk the accusation of being actuated by a bad spirit than not discharge an explicit duty.
Let us not misjudge strong words used in honest controversy.
Out of the heat, a viper may come forth; but we shake it off and feel no harm.

The religion of both Old and New Testaments is marked by fervent outspoken testimonies against evil. To speak smooth things in such a case may be sentimentalism, but it is not Christianity. It is a betrayal of the cause of truth and righteousness. If anyone should be frank, manly, honest, cheerful (I do not say blunt or rude, for a Christian must be courteous and polite), it is he who has tasted that the Lord is gracious and is looking for and hasting unto the coming of the Day of God.

I know that charity covereth a multitude of sins; but it does not call evil good because a good man has done it.
I think being blunt after several warnings to one who is hostile to the truth and walking away from the Truth as a supposed Christian, is fine--there comes a point, in other words, where things are so urgent, and consciences are so seared, that nothing but bluntness must be applied b/c it bears the weightiness upon calloused minds and hearts who stand in treason against the King of Kings, if you see what I mean. Other than that, I think it's a great quote!!