The end of what little capitalism and freedom from government we had is officially gone.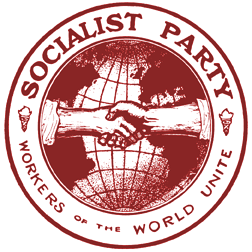 "Dependence begets subservience and venality, suffocates the germ of virtue, and prepares fit tools for the designs of ambition."
-- Thomas Jefferson
"I am for doing good to the poor, but I differ in opinion of the means. I think the best way of doing good to the poor, is not making them easy in poverty, but leading or driving them out of it. In my youth I travelled much, and I observed in different countries, that the more public provisions were made for the poor, the less they provided for themselves, and of course became poorer. And, on the contrary, the less was done for them, the more they did for themselves, and became richer."
-- Benjamin Franklin
"The government of the United States is a definite government, confined to specified objects. It is not like state governments, whose powers are more general. Charity is no part of the legislative duty of the government."
-- James Madison, speech in the House of Representatives, January 10, 1794